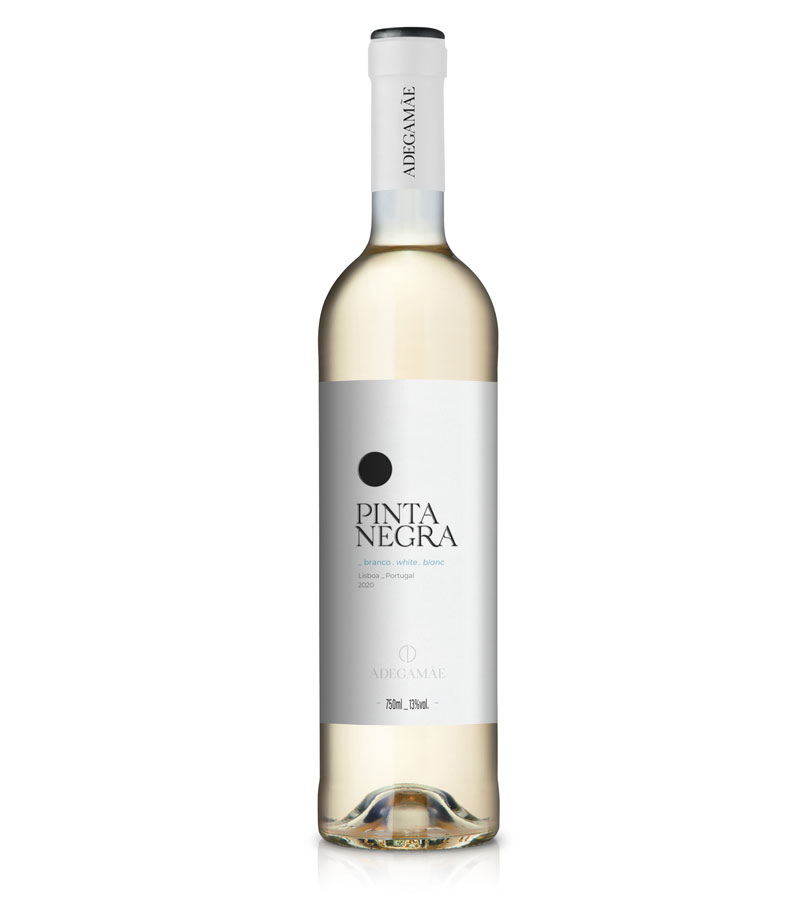 Pinta Negra White
White | 2020
Freshness always present
Citrus and tropical notes, involved in a perfect acidity, for a wine where freshness is always present; balance and versatility in a day-to-day white wine, prepared to pair with those endless summer afternoons, beside a sardinhada (grilled sardines) or any other seafood dish.
LISBON REGIONAL WINE
750 ml/ BIB 3L/ BIB 5L
GRAPE VARIETIES
Fernão Pires e Arinto
TASTING NOTES
Citrus aroma with slight tropical note. Balanced palate with a refreshing acidity.
FOOD PAIRING
Goes well with seafood dishes (fish and shellfish).
ALLERGENS: Contains Sulfites
Technical file